Washer and dryer on the fritz? Have items too big to wash at home? Don't have access to reliable laundry units? At Plaza Coin, we understand. That's why we make it as easy as possible for anyone to do their laundry with us. We offer coin-operated, 24-hour laundry in Plant City, FL, with facilities that are comfortable, accommodating and easy to find. Check out some of the reasons people make us their destination when laundry day comes around: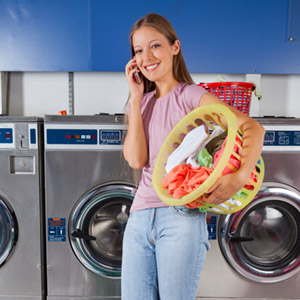 Self-service wash and dry: At our facilities, you don't have to bother with any complicated membership structure or special processes. Find a washing machine and a dryer, dump your clothes in, drop a coin and get things started! We have numerous washer and dryer units so you don't have to worry about waiting, and our units are the biggest in the area. Even on your heaviest laundry day, trust that our machines can handle it.
Convenient coin laundry: It's not often you find a full-service coin laundromat in Plant City, FL these days. Most places have fancy swipe cards or PIN numbers, or only take credit cards. Not us! We welcome your quarters. In fact, it's part of how we keep costs low—we don't require credit cards, so no one pays transaction fees. Just grab a roll of quarters and do your laundry quickly and easily, no strings attached.
Comfortable facilities: Our facilities are always clean and accommodating, no matter what time of day or night you're doing your laundry. We're open 24 hours a day, to accommodate your schedule. Whether you're with us for 45 minutes or plan on spending the better part of a day here, we'll make sure you're always welcome and comfortable.
Grab your quarters and head to Plaza Coin when your hamper starts overflowing. We're one of the best places to do your laundry, and we work hard to provide a hassle-free, comfortable experience. You may not love laundry day, but we'll make sure it's quick, easy and tolerable. Visit us today or give us a call at 813-754-3258 for more information about our facilities.