When laundry day rolls around, grab your roll of quarters and head to Olde Henry's Coin Laundry. Our facilities have everything you need to clean your clothes and relax while you're doing it. Whether you're doing a small load of work clothes or multiples cycles because your closet is empty, we want to be your number one self-service laundromat in Plant City, FL.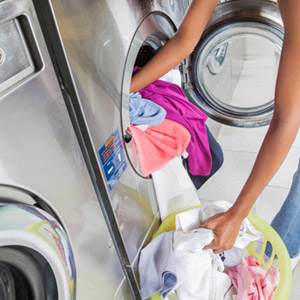 Here's why customers keep coming back to us for laundry day:
Self-service wash and dry: There's nothing complicated about our business! Put your laundry in, drop a few coins, select the presets and kick back while your clothes get clean. We have both washer and dryer units available, and we're home to the biggest units in the area. Bring your usual clothes or wash things that are too big to take care of at home, like comforters, sleeping bags and blankets.
Convenient coin laundry: If you're looking for the simplicity of a coin laundromat, you've found it here! No swiping your credit card or buying tokens to use with the machines. We don't have special swipe cards or PIN codes, or anything like that. Just drop your quarter and do your laundry—it's that simple.
Comfortable facilities: We know your schedule isn't always cooperative. That's why we're a 24-hour laundromat in Plant City, FL! More than being open all day and night, we make sure you're comfortable while you're with us. Kick back and read a good book in a comfortable chair, or watch your favorite TV show on a laptop during the spin cycle. Our facilities are air conditioned and always clean, so you feel welcome at all times.
Whether you live for laundry day or want it to be as over as quickly as possible, Olde Henry's Coin Laundry welcome you. Stop by today or give us a call at 813-652-8232 for more information about our facilities.